How to buy French Products ?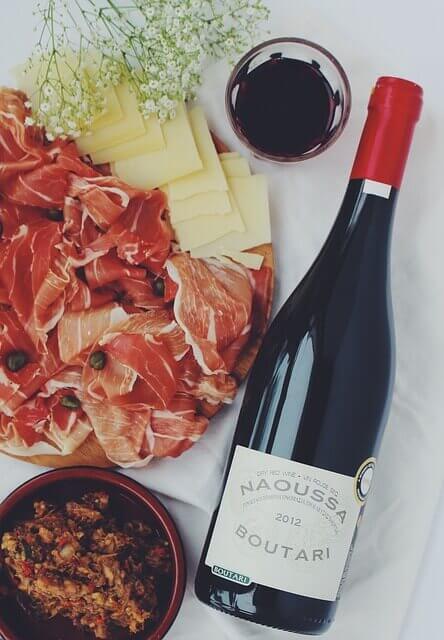 France is well known for the quality of its products, the uniqueness of the offer, as well as the value of the French products (Luxury goods, food, wine and campaign, etc). However, with shipping restrictions, buy French products when you live abroad can be very complicated, especially if you order perishable products. Focus on solutions to go over these restrictions.
The delivery to your location
This is the basic step if you wish to buy French products online. You have to find a solution to be delivered where you are. If not, you will never be able to order the goods that you want so much !
The online shop restriction
Nowadays, it is pretty easy to order products online. When we know that 55 % of Europeans people purchased at least 1 thing online in 2018, there is no doubt about the impact of the Internet of our purchasing habits. If you can purchase almost everything online, there are still some website that do not offer a shipping worldwide.
As an example, Louis Vuitton do not ship outside of France (if you are browsing on LV France). A lot of other smaller websites cannot afford the worldwide shipping option. It can be very restrictive, when we know that this is the smallest shops that can offer the best nuggets among the French products !
Your country is not on the delivery list ?
Depending on where you are browsing to buy French products online, you may face off a delivery restriction. It can be frustrating, especially when you know that other websites offer the worldwide shipping solution. In this case, you can search for an other website with the same products that can deliver in your country at a good price. If you don't find any solution, it would be a pity to give up on your buying project, and you would feel disappointed about not getting the lovely French products to offer or to consume.
One solution : Getting an address in France
To go over this main restriction, the only solution that you have would be to get an address in France. But if you don't know anyone that lives in France and can provide you his address, you can rely on a forwarding service.
French-Office is a company that can provide you with its address. If you wish to buy French products that you want, there won't be any restrictions any more. You fill-in in the delivery information, the French address that French-Office will provide you. Then we will receive your package, that will be forwarded to you in your country. If you do not feel confident about using your bank card on a European web retailer, French-Office can also shop the products on your behalf !
You can get more information here
If you do not use a French address and purchase many different items on websites that can ship to your country, be careful with the shipping costs. When you have to ship all your products individually, the shipping costs may be very expensive, which is not really worth it.
Now that you have your French address, you can order your products online and place your order using this dedicated French delivery address.
If you buy on French websites, most of the time, it will be free of shipping charges, or not really expensive if you ask for a delivery in France. Then, to forward your items from your French address to your location abroad, read carefully the below advices.
Optimizing the shipping costs
Shipping products abroad may be expensive, depending on the country you want your products to be shipped. The further you are from France, the more expensive it may be.
To reduce the shipping costs from France to your country, you can have several solutions with French-Office services :
1 – Ask for a packing of all your parcels into one big parcel
You can consolidate all your packages into one big package. You will pay one transportation instead of several!
2- Ask to open every unique package to remove the inbound cardboards and consolidate all the products in a single box.
Removal of the useless packaging will reduce the volume. And when you get the smallest and the lightest parcel possible, the transportation costs are cheaper.
All international shipments are calculated on the volume – not only the real weight. For your information, the volumetric weight is calculated as follow : length x weight x height in cm / 5000 . This volume wight is uses by all the carriers like DHL, Fedex, UPS, etc.
3- Ask for an insurance
It's worth it paying a transportation insurance as soon as the value of your product is above 80/100€. Without insurance, the carrier will refund 23€ per kilogramme as a maximum.
Note that if the package is delivered damaged, you have to refuse it or declare it immediately to the carrier. Take a picture and indicate the exact damages of the item.
During the shipment preparation, Our operators can also remove invoices. We edit a proforma invoice with the content and value that you indicate us. This proforma invoice will pass through the customs office. Depending on your country, you will have to pay duties to import your products.
Using your French address seems to be the best opportunity you have…